Pools
Owning a pool is about enjoyment and relaxation. Let us do the work for you. In addition to Pool Opening and Closings, we also provide maintenance service packages.
"*" indicates required fields
Hot Tub Maintenance
We come every week to test your water and add any chemicals needed.
We check the filter, wipe down the sides, and check to make sure it's working to the tub's full potential. With the Hot Tub Package, we clean your filter once a month.
We drain, clean, and refill the tub twice a year.
All you need to do is get in and enjoy. Even if you go on holiday, we're on the job to make sure your hot tub is in proper working order.
Total peace of mind and enjoyment with a one-year contract for weekly visits.
Pool Opening
Save time for doing what you love in the spring and have Water Vision Pool & Spas open your pool.
Our staff provides pool-opening services ranging from basic mechanical opening to a complete start up, including winter cover removal, water level top up, and chemical start up – all to give your pool a sparkling set up for the season.
"*" indicates required fields
"*" indicates required fields
Pool Winterizing
For Peace of Mind, let Water Vision Pool & Spas seamlessly close your pool at the end of the swimming season.
Our technicians are trained to properly winterize your pool. From draining and blowing out lines, to adding the proper chemicals to safeguard your pool until spring, to putting on the winter cover – we do it all. We can even bring your filter to the store to clean it to make it ready for next year.
Pool Maintenance
All our pool maintenance packages are customized to suit your needs and come with the following services performed.
Water Testing
Water Balancing (Add Chemicals if needed)
Brush Pool and Vacuum
Clean Skimmer Basket
Clean Pump Basket if Required
Inspect Filter Pressure
Equipment Inspection
Advise on Water Level
*Chemicals and Parts are extra
*Travel is not included
*Maintenance Packages are a 4-week minimum
"*" indicates required fields
Repairs
At Water Vision Pool & Spas, we service all makes and models of pools and hot tubs. We carry the largest selection of parts for pools and Hot tubs in Southern Saskatchewan to help get your repairs done in a timely manner.
Inspection Reports
If you're buying a house, our inspection report will give you a snapshot of the status of the property's pool or hot tub.
Water Analysis
At Water Vision Pool & Spas we can test your water to see just how good it is and what improvements we can make for you. Collect about a pill bottle's worth of your pool or hot tub water approximately 12" below the water surface. We'll use this sample to perform a professional and detailed inspection of your water. The results are available in minutes, and they'll show what your pool or hot tub needs to be clean, clear, and enjoyable.
Filter Cleaning
At Water Vision Pool & Spas we use an exclusive cleaning product that eliminates bacteria and degreases/descales your filter. Proper cleaning of your filter is important to your pool/hot tub, and it maintains the heater's efficiency when the element is kept in proper working order. You should have your filter cleaned by us at least every 2 months. It takes 3 business days to clean properly in order to keep your pool or hot tub functioning at its very best.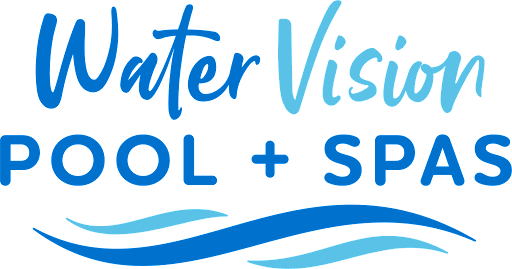 Address
432 High Street West
Moose Jaw, SK S6H 1T3