Above Ground Pools
Let Water Vision Pool & Spas help you beat the heat and give you summers of fun filled memories with family and friends. With an above ground pool, you can strike the right balance between pleasure and budget.
Our expert team will help you find the right size, accessories and advise on how to maintain your pool, or we can maintain it for you. We carry a full line of accessories and chemicals to provide you with a one stop shopping experience.
We carry high quality Trevi Pools, a complete range of swimming pools entirely manufactured in Canada. The excellence of the products is the result of the constant use of equipment at the cutting edge of technology, along with engineers' critical thinking skills and innovative mindsets.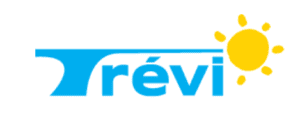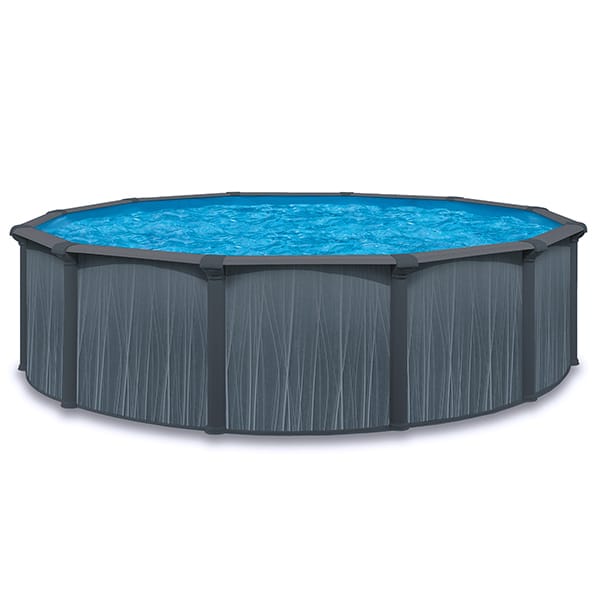 Cornelius Boreal Round
ROUNDS – 52" WALL
AVAILABLE SIZES
8 '– 30 '
Description
52" Wall
Round
7″ Painted Galvanized Steel Top Ledges – GRAY STONE
Painted Galvanized Steel Top and Bottom Tracks
Galvanized Steel Top Connectors
2-Piece Injected Resin Top Caps
6″ Painted Galvanized Steel Uprights – COOL DARK GRAY
Royal Wall Pattern
1-Piece Injected Resin Foot Collars / Connectors
Warranty – 3 Years 100%, 25 Years Prorated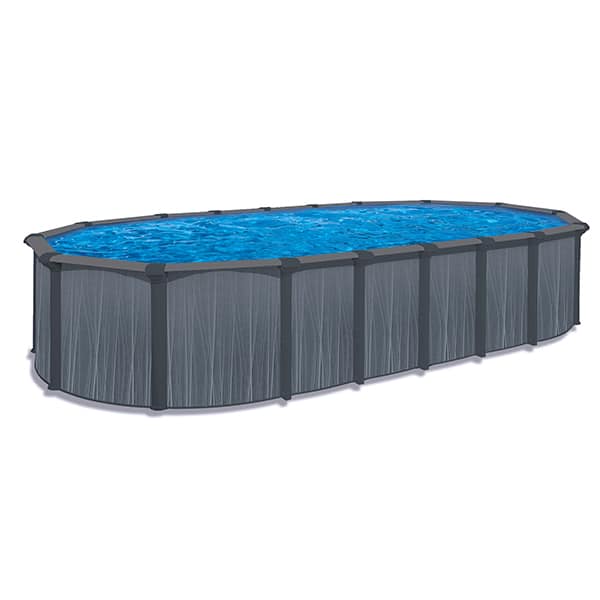 Cornelius Boreal Oval
OVAL – 52" WALL
AVAILABLE SIZES:
12' X 18' | 12' X24' | 16' X 26' | 16' X 32' | 18'X 33'
Description
52" Wall
NBS Ovals
7″ Painted Galvanized Steel Top Ledges – GRAY STONE
Painted Galvanized Steel Top and Bottom Tracks
Galvanized Steel Top Connectors
2-Piece Injected Resin Top Caps
6″ Painted Galvanized Steel Uprights – COOL DARK GRAY
Royal Wall Pattern
1-Piece Injected Resin Foot Collars / Connectors
Warranty – 3 Years 100%, 25 Years Prorated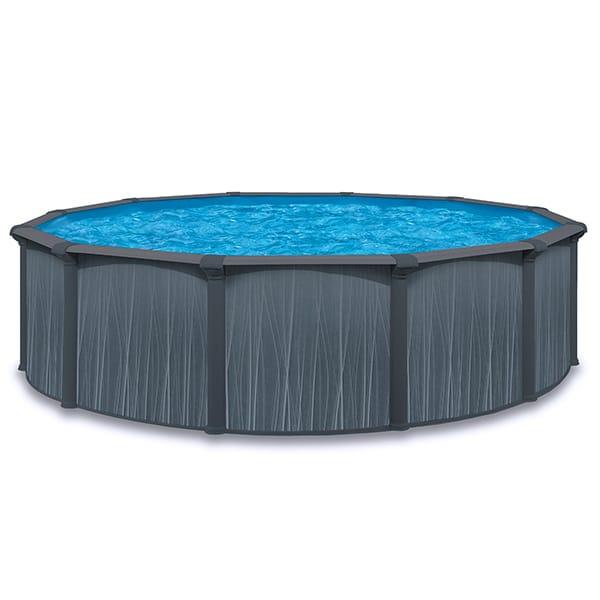 Cornelius Bombay Round
ROUNDS – 52" WALL
AVAILABLE SIZES
8 '– 30 '
Description
52" Wall
Rounds
7″ Extruded Resin Top Ledges – GRAYSTONE
Injected Resin Top and Bottom Tracks
Injected Resin Top Connectors
2-Piece Injected Resin Top Caps
6″ Painted Galvanized Steel Uprights – COOL DARK GRAY
Royal Wall Pattern
1-Piece Injected Resin Foot Collars / Connectors
Warranty – 3 Years 100%, 25 Years Prorated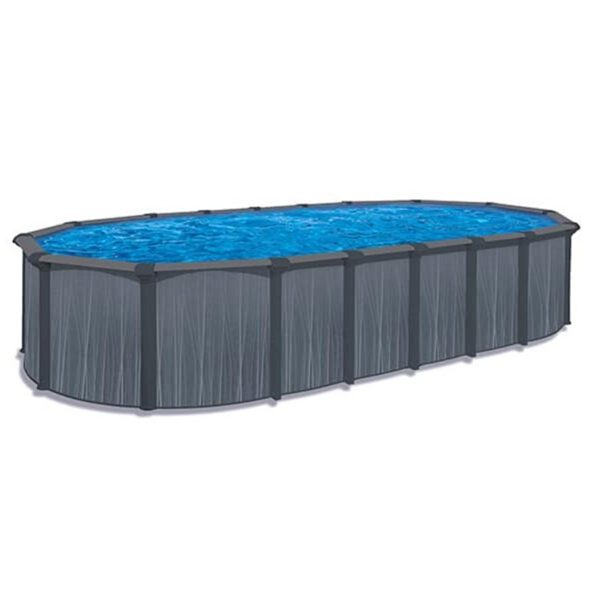 Cornelius Bombay Oval
OVAL – 52" WALL
AVAILABLE SIZES:
12' X 18' | 12' X24' | 16' X 26' | 16' X 32' | 18'X 33'
Description
52" Wall
NBS Ovals
7″ Extruded Resin Top Ledges – GRAYSTONE
Injected Resin Top and Bottom Tracks
Injected Resin Top Connectors
2-Piece Injected Resin Top Caps
6″ Painted Galvanized Steel Uprights – COOL DARK GRAY
Royal Wall Pattern
1-Piece Injected Resin Foot Collars / Connectors
Warranty – 3 Years 100%, 25 Years Prorated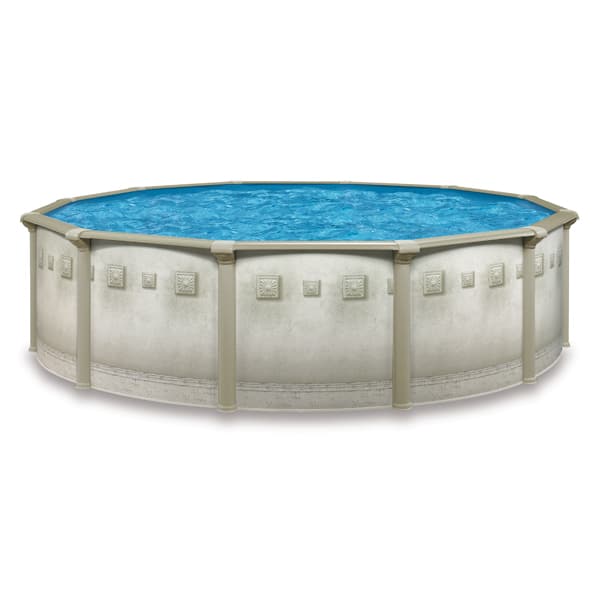 Kamika Round
ROUNDS – 52" & 54"WALL AVAILABLE
AVAILABLE SIZES
10 '– 30 '
Description
52" & 54"
Rounds
7″ Extruded Resin Top Ledges – KHAKI
Injected Resin Top and Bottom Tracks
Injected Resin Top Connectors
2-Piece Injected Resin Top Caps
6″ Extruded Resin Uprights – KHAKI
Tuscan Wall Pattern
1-Piece Injected Resin Foot Collars / Bottom Connectors
Warranty – 3 Years 100%, 25 Years Prorated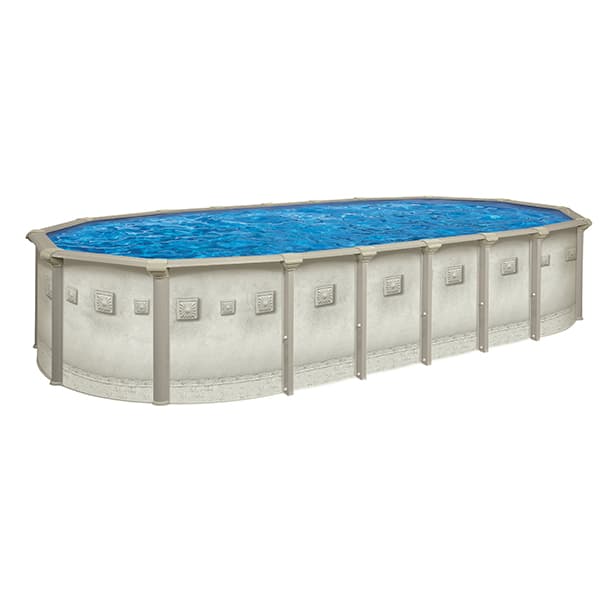 Kamika Oval
OVAL – 52" WALL
AVAILABLE SIZES:
12' X 18' (52" ONLY) | 12' X24' | 16' X 26' | 16' X 32' | 18'X 33'
Description
52" & 54"
NBS Ovals
7″ Extruded Resin Top Ledges – KHAKI
Injected Resin Top and Bottom Tracks
Injected Resin Top Connectors
2-Piece Injected Resin Top Caps
6″ Extruded Resin Uprights – KHAKI
Tuscan Wall Pattern
1-Piece Injected Resin Foot Collars / Bottom Connectors
Warranty – 3 Years 100%, 25 Years Prorated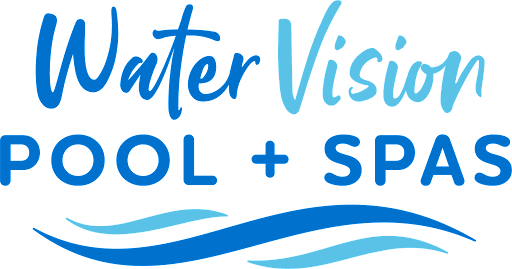 Address
432 High Street West
Moose Jaw, SK S6H 1T3